Get Leading IT Services for Hotels, Resorts & More
At Sibbex we deliver industry-leading hospitality tech solutions that keep your IT infrastructure up and running 24/7. With continuous onsite and remote support; we ensure that your IT Infrastructure not limited to computers, routers/switches, phone systems, Internet, printers, and client-facing equipment works at an expected level to deliver an exceptional guest experience.
We offer technology infrastructure audits to elevate your guest experiences with enhanced security, higher performance, and infrastructure availability.
Our Services & Offering For Hospitality Sector

New Build

Infrastructure Upgrades

Security & Compliance Assessment

Annual Maintenance Contracts On-going Maintenance & Tech Support
Other Popular Services For Hospitality Sector
If you don't find what you need in our popular options, contact us and we'll custom build a plan to help you with your unique infrastructure and custom requirements.
How It Works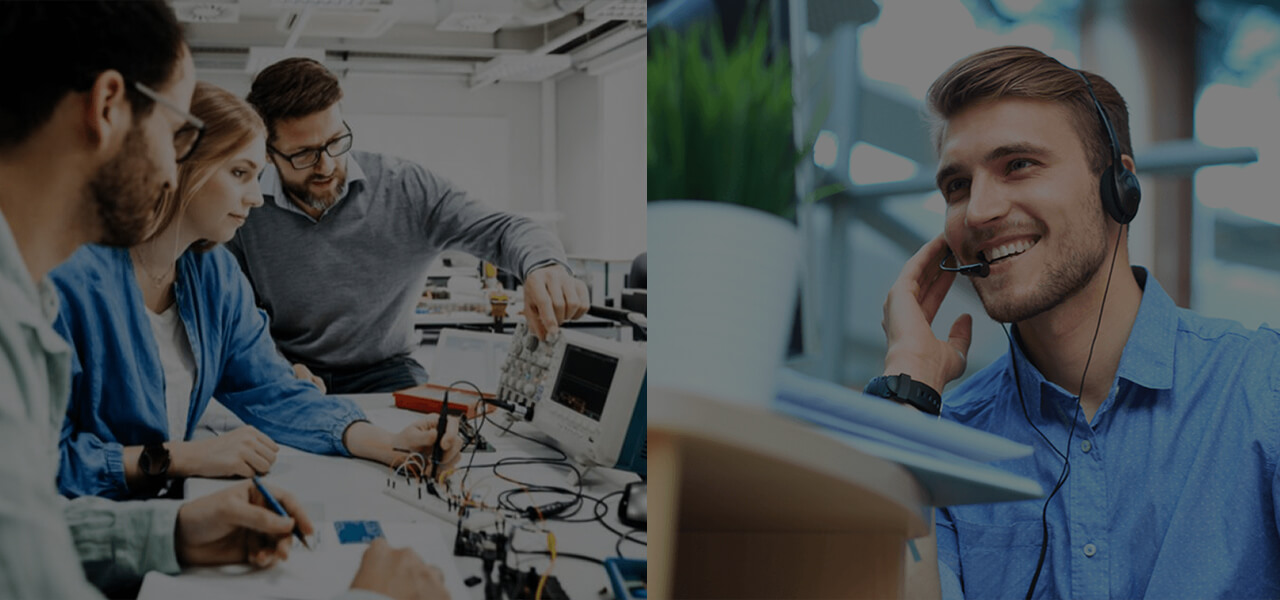 While everything engagement is different, our typical engagement is explained under:
Initial Meeting: In this meeting, we listen and understand your infrastructure, your requirements, and challenges you may face, We'll take any infrastructure document you may have and update them with the latest information we uncover during the initial page.
Recommendations: Our engineers typically propose two to three options for varied performance, security, and budget constraints. We'll present our findings and solution and take necessary approvals before we start to work on a solution.
Installation & delivery: While the team is working & installing the solution that may take several days based on the size of the project; our project coordinator will keep you updated with progress while assuring business continuity is not compromised and we are not slipping on the project schedule.
Quality Control & Assurance: Once completed, a different set of engineers will test the infrastructure trained to perform security and performance testing and submit their reports.
At this point, the project team will apply any changes recommended by the Quality control team and re-run tests.
High-speed Internet
Provide your guests a high connectivity experience. With multiple access points and devices, we'll help you build the WiFi infrastructure that provides high-speed internet access and is capable to handle the maximum load - no matter how many devices require connectivity.
Guest Satisfaction
With the right technology and equipment, we help you deliver a first-class guest experience that will make your customers visit again.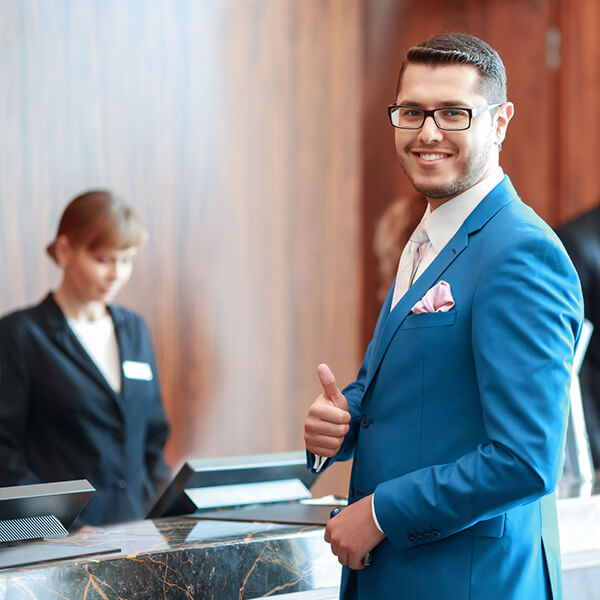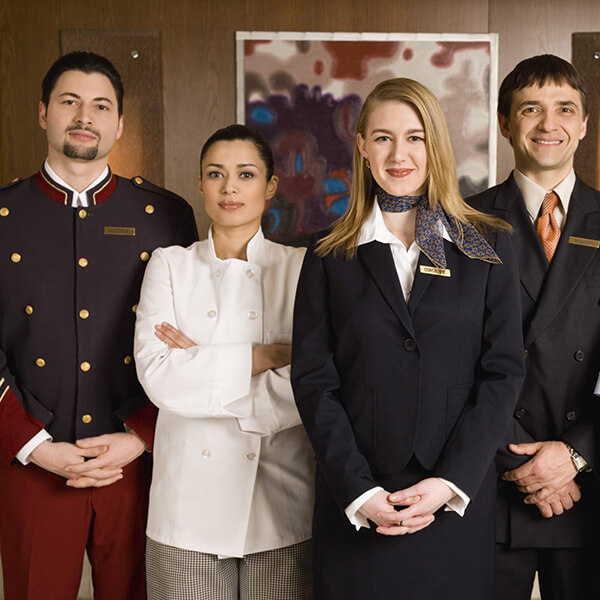 Superior Staff Productivity
From audit to infrastructure uplift and maintenance, we take care of everything - it's on us to provide you the result-focused solutions that fuel your staff productivity and results in elevated operational efficiency.
General Contractor for Hospitality Projects
Our experienced and certified general contractors build and maintain hotel IT infrastructures of various sizes and types. They design, configure and install the infrastructure including network, servers, systems, WiFi for the entire hotel operations. It's on us to make sure, everything is done in the best interest of the hotel owners.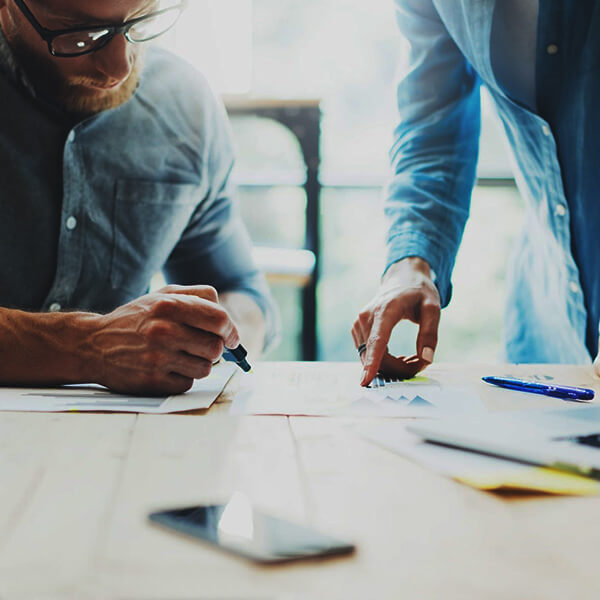 Managed IT Services
Our services go beyond tech support with the leading IT management and bring you the long-term stability of your systems in all realms. Through our services, we're committed to removing process errors, costly delays, and hardware issues from your facility.
Security Assessment & Upgradation
Have top-of-the-line security and risk compliance services by your side. It's our utmost job to keep your IT infrastructure secure and in check at every stage. From security protocols application to firewall management and everything in between, we meet your every requirement.
Transform your guest experience and have a competitive edge with our services - connect with us today!
Our Industry Expertise
Having unrivaled IT expertise and an understanding of the hospitality industry, we exactly know what are the tech requirements that need to be met. Sibbex delivers leading hospitality tech solutions that give you the competitive edge and facilitate the owners, staff, and guests checking into the hotel.

Technology You Need
We offer you the modern technology hotels rely on to run their operations, maintain high guest satisfaction, and grow business. Our solutions are based on standard methods and best practices that deliver the results you need.

Our Goal
Our goal is to provide result-focused tech solutions that help hotels upgrade their IT infrastructure, simplify existing complexities and elevate their guest experience to the maximum.

Guaranteed Guest Satisfaction
Virus-free systems and ultimate network support ensure that all your POS apps and software are up and functioning all the time, and this allows you to deliver a better guest experience every single time.
Our Difference
Remote & Onsite Services.
Custom plan according to your needs.
Immaculate Execution of every task.
On-time completion of the job.
Active Security & Compliance Management.