Help Us Save The Environment
At Sibbex, we acknowledge our responsibility to reduce electronic waste and strictly adhere to our No Landfill Policy. We ensure you that all the electronic equipment is handled and recycled in environmentally safe conditions.
Sibbex follows The 3R Principle in order to reduce waste and contribute to saving the environment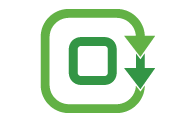 Reduce: Choosing to use all equipment with care to reduce the waste.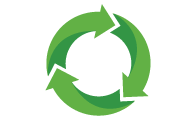 Reuse: If a product has usability, introduce it back to the market.
Recycle: deconstruct your equipment down to a unit level and utilizing it as a resource for some other article.
Our recycling facility is licensed and compliant with all federal and state regulations. We acknowledge our responsibility and take strict environmental and safety measures at each step and manage all recycling operations with the highest industry standards. In addition, when you choose to recycle with Sibbex, we guarantee all your data is destroyed and items are responsibly recycled.
Accepting All Types Of Equipment
The list of electronic devices we accept and recycle is endless, so please contact us today with questions if your item is not listed below.
ELECTRONICS
Desktops & Towers, Servers, iPads & Tablets, Laptops & Notebooks.
PERIPHERALS & COMPONENTS:

Motherboards, Video & Audio Cards, Incomplete Desktop & Server Cases, Hard Drives, Keyboards & Mice, Cords, Cables, & Power Strips, Memory, RAM, & Processors, Docking Stations, UPS (Battery Backups), Scanners, External Optical & Magnetic Drives, External Hard Drives, Power Adapters & Supplies,

Cell Phones, Smart Phones, Land-Line Phones, VoIP Phones & Systems, Fax Machines.

All-in-One Printer, Ink Jet Printer, Laser Jet Printer, Standard Floor Copiers < 30", Over-sized Floor Copiers > 30", Wide Format Printers, Ink & Toner Cartridges.

Flat Panel (LED/LCD) Monitors, Flat Panel TVs (Plasma, LCD, & LED), Rear Projection or DLP TVs, Console TVs, CRT TVs or Monitors.

VCR, DVD, & Blu-Ray Players, Game Systems, Amplifiers & Speakers, Video Projectors, Cable Boxes & DVRs, Stereos, Receivers.