Experts on the job to keep your IT peripherals Functional
Your computer and network infrastructure is your business lifeline and it is absolutely necessary to have the right skillset by your side to keep your infrastructure up and running at its best. With service technicians in most cities across the United States to perform on-site audits and repairs, and remote assistance available 24x7; Sibbex is uniquely positioned to help you with your all onsite and remote technical support requirements.
Our contract offers you comprehensive audits and maintenance operations for your complete office IT equipment, data backup, security upgrades and more. Through our industry-standard, results-focused methods, we drive high-end outcomes for your IT peripherals that are long-lasting and maximizes productivity.
You can engage us in the following ways:
Annual Maintenance Contract (AMC)
With AMC, you receive quarterly on-site audits, maintenance sessions in addition to unlimited remote assistance your business may need. Keep your systems functional throughout the year, avoid unexpected downtimes and reduce your maintenance costs. No matter how big or small IT system you have, we execute result-driven operations for you.
Call Center Maintenance & Support Contract
Annual Maintenance Contract For Telephony Application on PBX includes:
Weekly system analysis & reporting (remote)
Automatic Alarm Setup that immediately notifies about warnings in any component and the system
Additional alarm setup that immediately reports about the failure to the concerned personnel
24/7 Report Support System with minimum response time – less than 30 min
FREE Training for 3 engineers
Implementing system changes without any cost within 48h after the installation
We provide the remote support for the following items:
Avaya s8300 PBX based upon the LSP mode with the main server Avaya S8720
Avaya S8720 series Media Servers with G650 Gateway
Avaya CMS Reporting Service functioning on Sun Netra 210
24/7 Report Support System with minimum response time – less than 30 min
Avaya s8300 standalone PBX system
Intuity LX Voice Messaging Solution
Advance Support Help
Being proactive is the best thing you can do to assure your computer equipment and network is up and running. With Sibbex, you can buy on-site audit review ticket a few weeks in advance and pay about 30% less than you'd in case of an emergency repair need. Have us visit your business and do a comprehensive audit; that will use remote experts to fit your infrastructure and equipment requirements.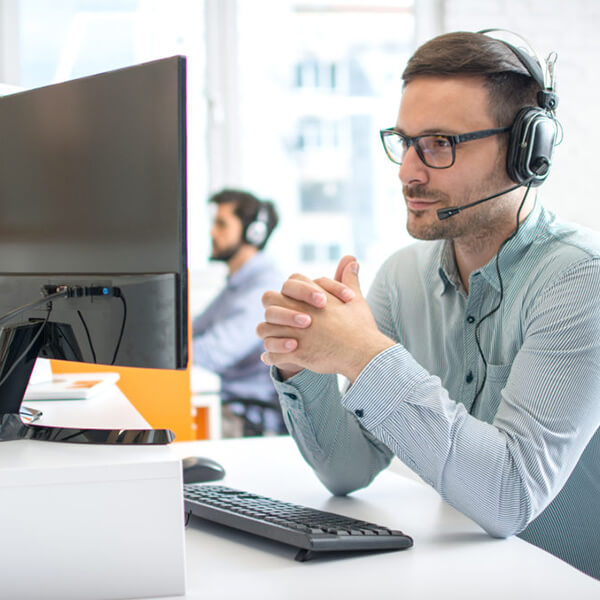 Emergency Maintenance & Repair
Our predefined services and the right team of experts deliver prompt results at the time of tech emergency. For more information, check our technical support page for details on how we can help you with your emergency repair needs.
From comprehensive maintenance, upgrades to repairs, everything is covered in our Contract Service for your convenience. We work in close coordination with our clients, provide them the fitting solutions in every realm and guarantee unmatchable quality. We take care of your IT infrastructure maintenance and upgrades and deliver the requisite consultation that helps elevate your entire system's performance.
Note that throughout our remote maintenance session, it is ensured that work at your office remains unaffected in every way. It's on us to help you upgrade your IT from A to Z.
Our Maintenance Services Include
| IT Infrastructure Maintenance | Urgent Tech Troubleshooting | Data Protection & Management | Upgrading IT Security |
| --- | --- | --- | --- |
| Remote Work Solutions | Network analysis | Server Monitoring | App/Website Maintenance |
Why Choose Sibbex AMC
| Unlimited Expert Support | IT Security Tightening | Price Plan For All |
| --- | --- | --- |
| We have a dedicated tech team that crafts a maintenance plan integrated with all your specifications. At Sibbex, we prioritize catering to all your maintenance concerns and execute our operations accordingly. Moreover, you receive unlimited support all the time as our tech pros remain available via multiple communication channels. | Upgrade your IT security with our remote maintenance services and save yourself from the unprecedented downturn. We also hold remote consulting and training sessions so you can keep checks on your IT security and remain vigilant about it. | Small business or a big corporate, we have a pricing plan for everyone that includes no hidden charges. It is ensured that all our financial settlements will be transparent to you, so you can avail our services with peace of mind. |
Our Key Features
| Detailed Discussion Before Contract | Custom Maintenance Plan | On-Time Operations |
| --- | --- | --- |
| Unlimited Tech Support | Expert Tech Team | IT Training Sessions |
| Weekly Reports | Frequent IT Audits | Consultation Sessions |
See Our More Services